stumbled upon the 4th of July vid by Kelis and was inspired to do this manicure.
I chose green instead of pink though. I did the strip a little too thick though but whatever. Not sure if I like it, what do you guys think?
kelis' nails in her vid for 4th of July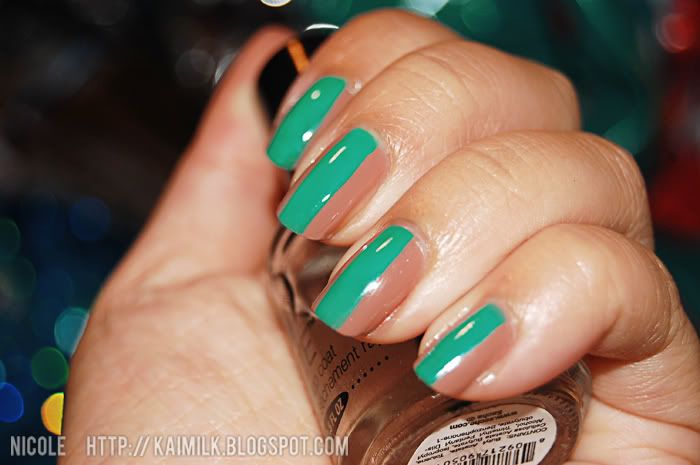 my version.
I used 2 coats of Orly Coffee Break (one of my go-to colors! def a favorite) and the green is 1 coat of China Glaze Four Leaf Clover.