My mom took me too a place called US Nail Supply here in San Jose yesterday, with super cheap nail polish! OPI's for 4 dollars, China Glaze for 2.75, Zoya for 3.50, Orly for 3.75, and Essie for 5 (I believe).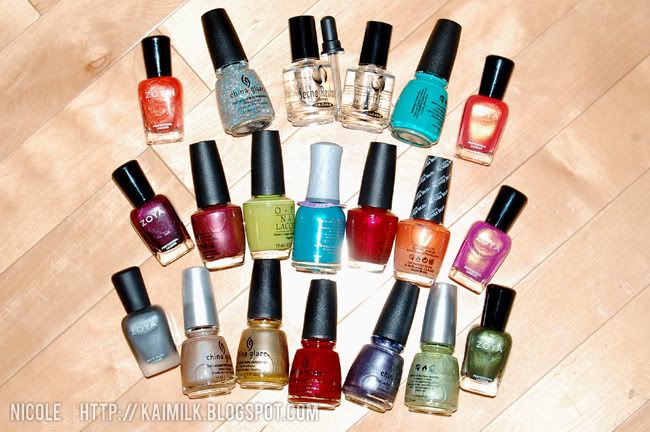 from left to right
1st row
zoya gabrielle, china glaze fairy dust, seche restore, seche vite, china glaze four leaf clover, zoya gwin.
2nd row
zoya mikka, opi mauving to manitoba, opi who the shrek are you?, orly bailamos, opi an affair in red square, opi totally tangerine, zoya reece.
3rd row
zoya loredana matte, china glaze fyi, china glaze passion, china glaze ruby pumps, china glaze avalanche, china glaze l8r g8r, zoya irene.