PLEASE VIEW IMGS IN NEW TAB FOR FULL SIZE!
all applied wet with water.
in the sun, in the shade, with flash.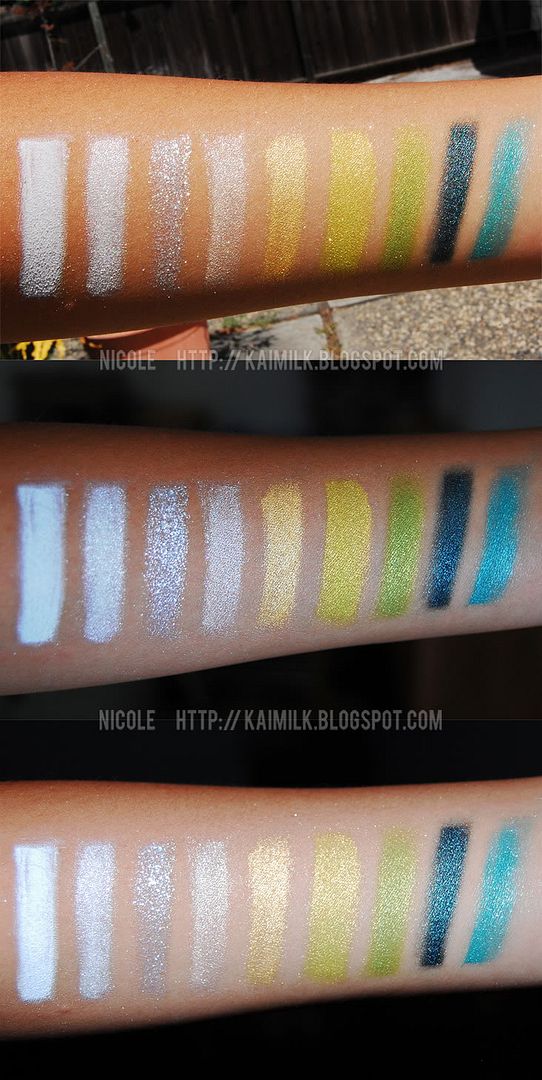 from l to r
marshmallow puffs, pure sugar, city glam: lights of quebec city, nijiro, banana mochi, velociraptor, omgwtf, japan, bali mynah.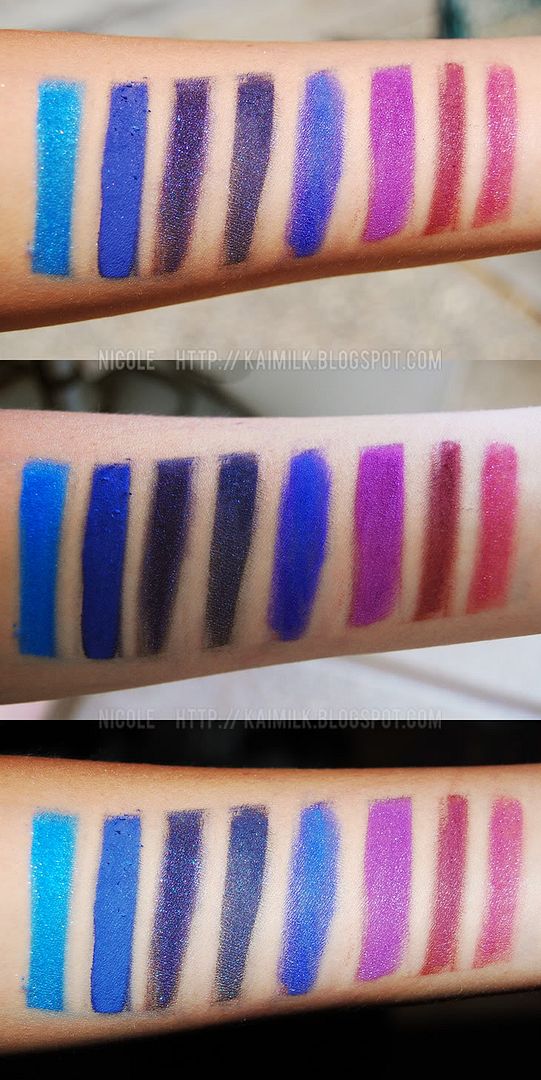 from l to r
1.22 gigawatts, new moons light, shinagami, nomi, parental advisory, sennyo, princess of darkness, christmas tree.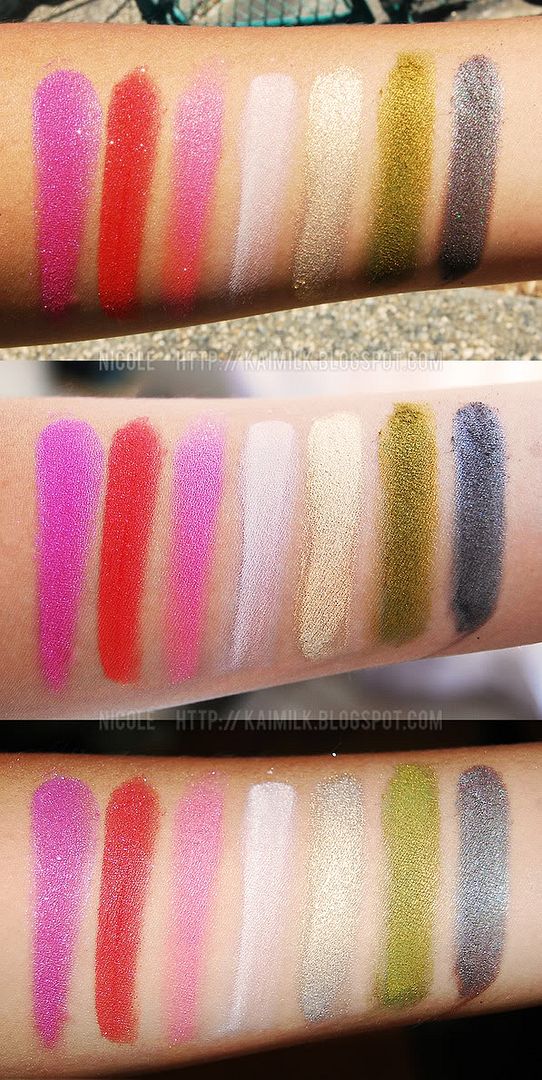 from l to r
kitten in heels, kamikaze, chaotic evil, cheeky, gilded wings, aztec gold, selkie skin.