When Sugarpill had their little Halloween sale, I finally decided to pick up a quad! This quad is the one with Dollipop (hot pink), Midori (bright green), Afterparty (vibrant blue), and Tako (matte white). I'm not gonna do a review on it since there are soo many reviews on this quad already! So far I've used Midori, Dollipop, and Tako in a look, but nothing too crazy yet.
Today's FOTD.
This one wouldn't photograph properly at all. So disappointed! :(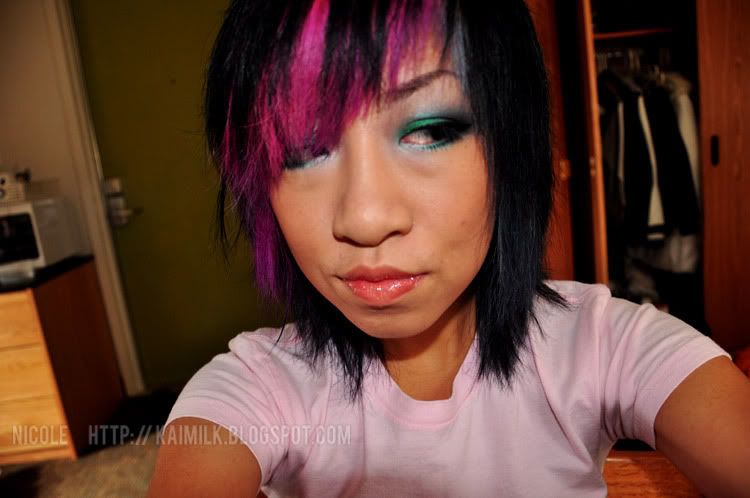 woops dunno why my watermark is way up there lmao.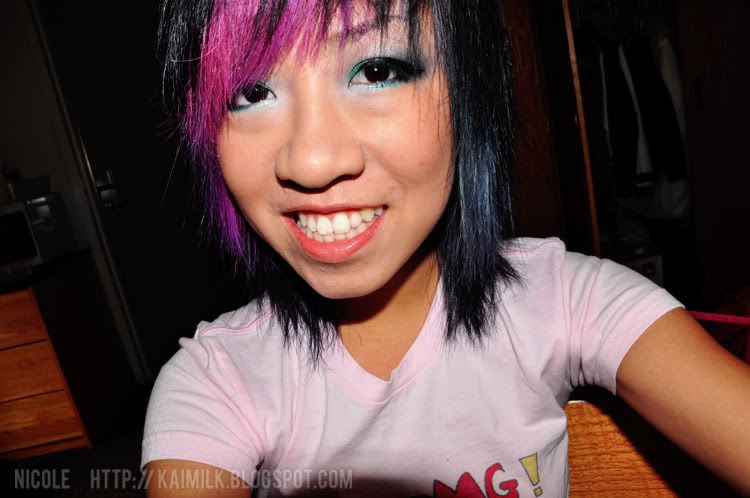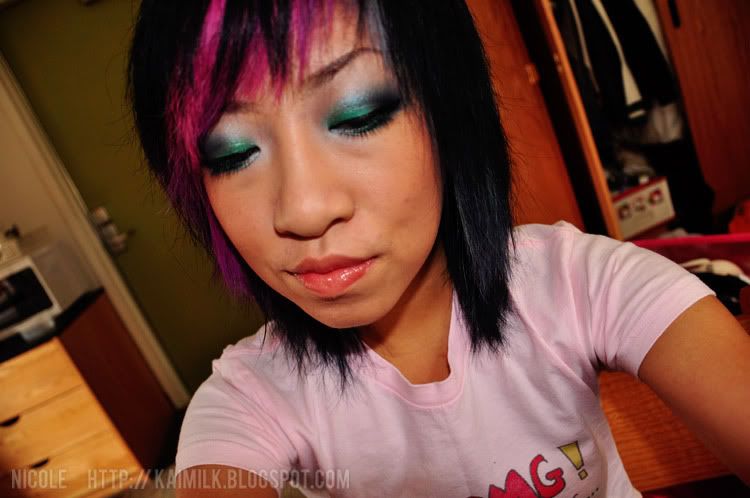 face
hard candy facy primer
revlon colorstay foundation
maybelline age rewind concealer
nyx taupe blush
mac honey light highlight powder
mac melba blush
palladio wet/dry foundation
eyes
elf mineral eye primer
nyx jumbo eye pencil cottage cheese
sugarpill midori
sugarpill tako
fyrinnae winter again
sally girl baked e/s (the green one, can't find the name. this is GORGEOUS.)
mac deep truth
revlon satin e/s peacock lustre
88 matte palette (black)
kiss me heroine chic eyeliner
clinique high impact mascara
lips
revlon super lustrous gloss firecracker
mac naked space lipglass
yesterday's fotd. sorry for all the blurriness haha.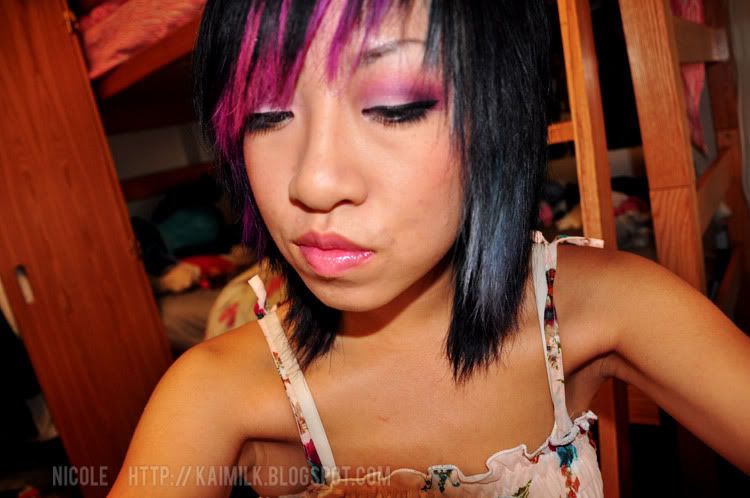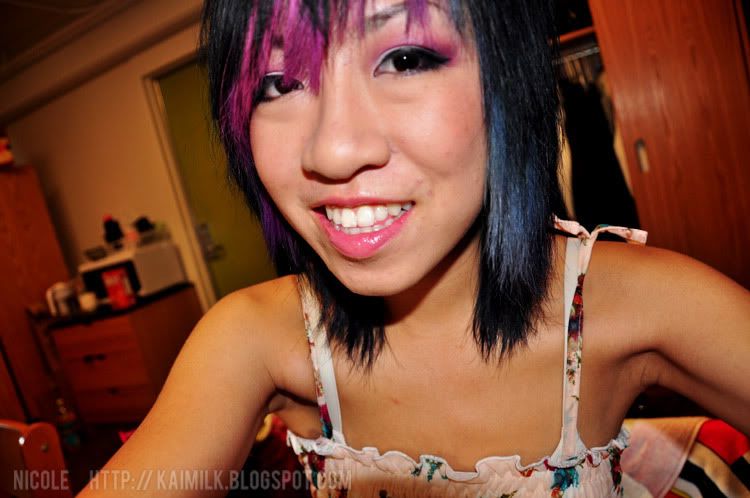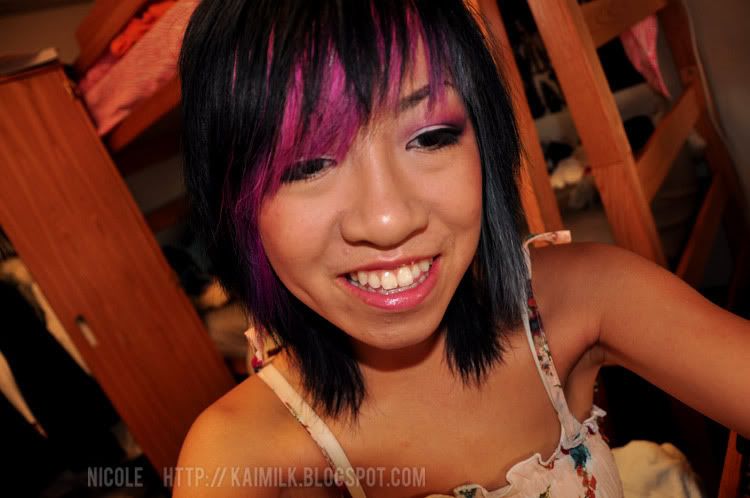 apparently I really suck at watermarking.
face
hard candy facy primer
revlon colorstay foundation
maybelline age rewind concealer
nyx taupe blush
mac honey light highlight powder
femme couture mineral foundation (dark)
palladio wet/dry foundation
eyes
elf mineral eye primer
fyrinnae pixie epoxy
fyrinnae cheeky
sugarpill dollipop
mac shadowy lady
stila cassis
maybelline line stiletto
clinique high impact mascara
lips
nyx natural lip gloss
milani glitzy glamour gloss in first class (surprisingly pigmented!)