I've been lemming these all-black, super high wedges for a while, but I could never bring myself to spend $100 on shoes! Well, I went online and found a bunch of cheaper wedges to buy, and thought I'd share with you all these more affordable options as well as wedges I can only dream of buying!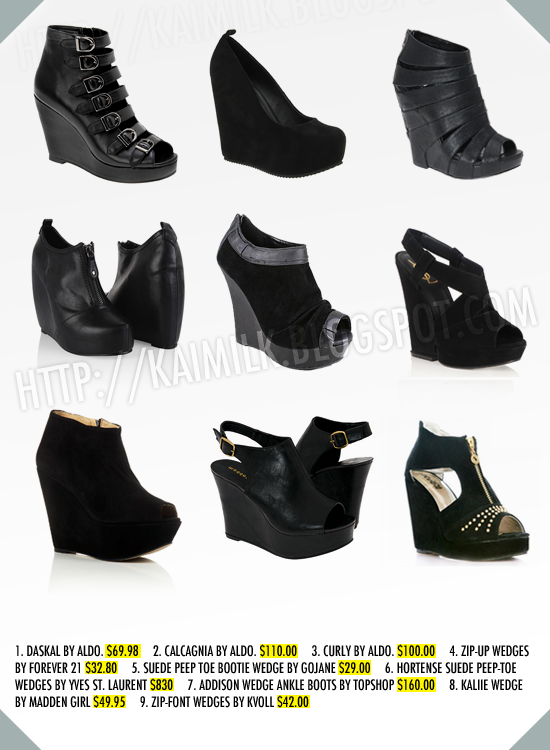 (excuse the obnoxious watermarks lol :s)
1.
daskal
by aldo. $69.98
2.
calcagnia
by aldo. $110.00
3.
curly
by aldo. $100.00
4.
zip-up wedges
by forever 21 $32.80
5.
suede peep toe bootie wedge
by gojane $29.00
6.
hortense suede peep-toe wedges
by yves st. laurent $830
7.
addison wedge ankle boots
by topshop $160.00
8.
kaliie wedge
by madden girl $49.95
9.
zip-font wedges
by kvoll $42.00
I'm really liking the madden girl ones and the forever 21 ones! Hopefully I'll be getting one of those in the near future!
also, after hearing so much hype on youtube about luuux, I made an account recently!
Here's my page!
Though I know I probably won't be getting enough luuux$ to buy prizes, I've been loving the site so far! It's loads of fun even though it loads so slow sometimes haha. Add me and follow if you have one too!